Whether you've embraced employee wellbeing for decades past, or you're brand new to the world of workplace mental health, you know that in today's candidate-led climate, wellbeing is big business.
People care about their health, wellness and work-life balance more than ever before – and employers are following suit. Businesses showing a serious commitment to employee wellbeing are not only more likely to succeed in future markets, but far more likely to attract (and retain) the most talented, hard-working and engaged people the jobs market has to offer.
One of the most effective ways to demonstrate that commitment is by getting to the bottom of where your company could make improvements, and what your people want to see in terms of workplace mental health and wellbeing support. And that's where a Chief Wellbeing Officer (CWO), or VP of Wellbeing, really comes into their own.
The C-Suite of the Future
CWOs are few and far between – but that status quo is set to change.
Employee wellbeing has typically been the province of the overstretched HR team; a department that desperately wants to do more, but often finds itself constricted by time and workload. HR teams have a great deal to offer when it comes to transforming workplace culture, and the ideal set up of the future would be CHROs (Chief HR Officers) and CWOs working in unison.
The CWO is both specialist and generalist: knowledge of workplace wellbeing and employee mental health combines with leadership experience, networking prowess, and at heart, a deep understanding of human nature – and human needs.
They're for the people; they're also for the business.
A CWO knows what it takes to create a truly successful workplace culture; one that fosters healthy relationships, encourages openness, and allows its people – and ultimately the business – to thrive. Because as we enter a future where people are more attuned to their own needs, forward-thinking employers will be honing in on those needs, too.
There's already a reluctance among job seekers to consider those companies pushing for a return to the rigidity of the 9-5 office culture; people want to work for an employer who recognises that it's not about putting people before profits – but that prioritising people's wellbeing gives them the best chance of being profitable.
All any organisation really wants is engaged, loyal and motivated people who feel empowered to give their best, and well enough to achieve great things. The most powerful way to achieve that is by taking employee wellbeing as seriously as the annual profit margins.
A Consultative Approach to Holistic Workplace Wellbeing
Not every business will have the budget for a CWO, but that doesn't mean they should miss out on the incredible benefits the role can bring to an organisation, or the impact it can have on the wider workforce.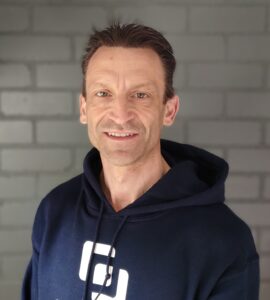 GoVida has recently appointed its own VP of Wellbeing: Founder of Unite2BWell Steve Longhorn. And for those employers in need of a guiding hand, Steve will be taking on the role of advisor, strategist, and expert networker.
As VP of Wellbeing, Steve will be helping clients to understand the key factors that impact the wellbeing of their people at work, before working closely with them to formulate and deliver bespoke solutions aligned to their specific needs. There will even be a service provision to help those companies wanting to bring in their own CWO – because finding the right fit is crucial.
In many ways, the role of the CWO is still being defined – in much the same way that society's understanding of workplace wellbeing is still evolving.
An understanding of everything from how noise pollution can impact the working culture, to how different styles of leadership can influence employee satisfaction levels – when combined with extensive networking and leadership experience – will have companies wondering how they ever coped without the rise of the CWO.
Let's Help Your People to Thrive
As the world becomes increasingly digital and many of us continue to work remotely, connecting with your people on a human level has never been more important.
People respond to people, teams thrive on camaraderie, and businesses flourish through connections.
Our wellbeing platform helps your teams to connect through shared challenges, rewards your people for looking after their own mental and physical health, and supports your business in being proactive – and preventative – when it comes to employee mental health and workplace wellbeing.
Book a free demo to see what we're all about.
Related Health & Wellbeing Blogs
In July 2022, 91% of UK households reported an increase in their cost of living – up from 62% in…
Read this blog
All wellbeing blogs