GoVida was built on the science of performance and potential with human wellbeing at its heart.
Current employee wellbeing insights
59%
of the global workforce
is disengaged
(Source: Peakon 2020)
92%
of employees worldwide prioritise an employer's commitment to wellbeing when choosing an employer
(Source: Great Expectations 2022)
70%
of employees enrolled in company wellness programs reported higher job satisfaction than those not enrolled
(Source: AWR 2021/22)
What we do
Support the wellness of diverse and distributed workforces
Ensure wellbeing is engrained into your company culture
Drive productivity without increasing stress and anxiety
Our core values
PROACTIVE – We encourage people to engage in wellbeing before the problem occurs
HOLISTIC – Workforces are diverse, people have different interests and needs. We incorporate all the pillars of wellbeing within one solution
ENGAGING – Positive wellness engagement is our passion. We deliver above industry average user rates by making it personal, fun and inspiring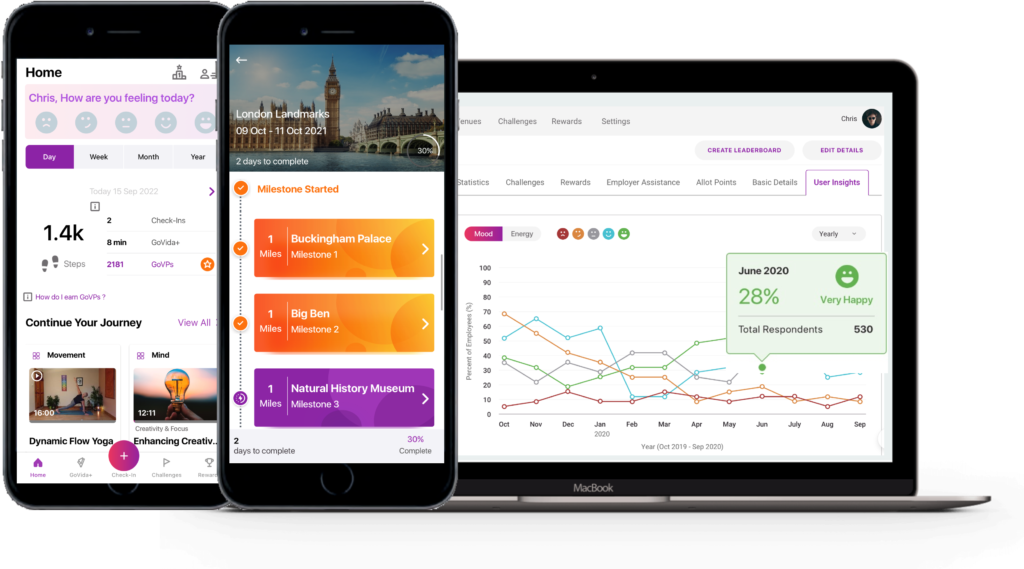 We believe
GoVida was built on the science of performance and potential with human wellbeing at its heart.
We passionately believe that, given the right tools, support and inspiration, every person can be the best version of themselves – performing at their best, reaching and even exceeding their potential.
Core Features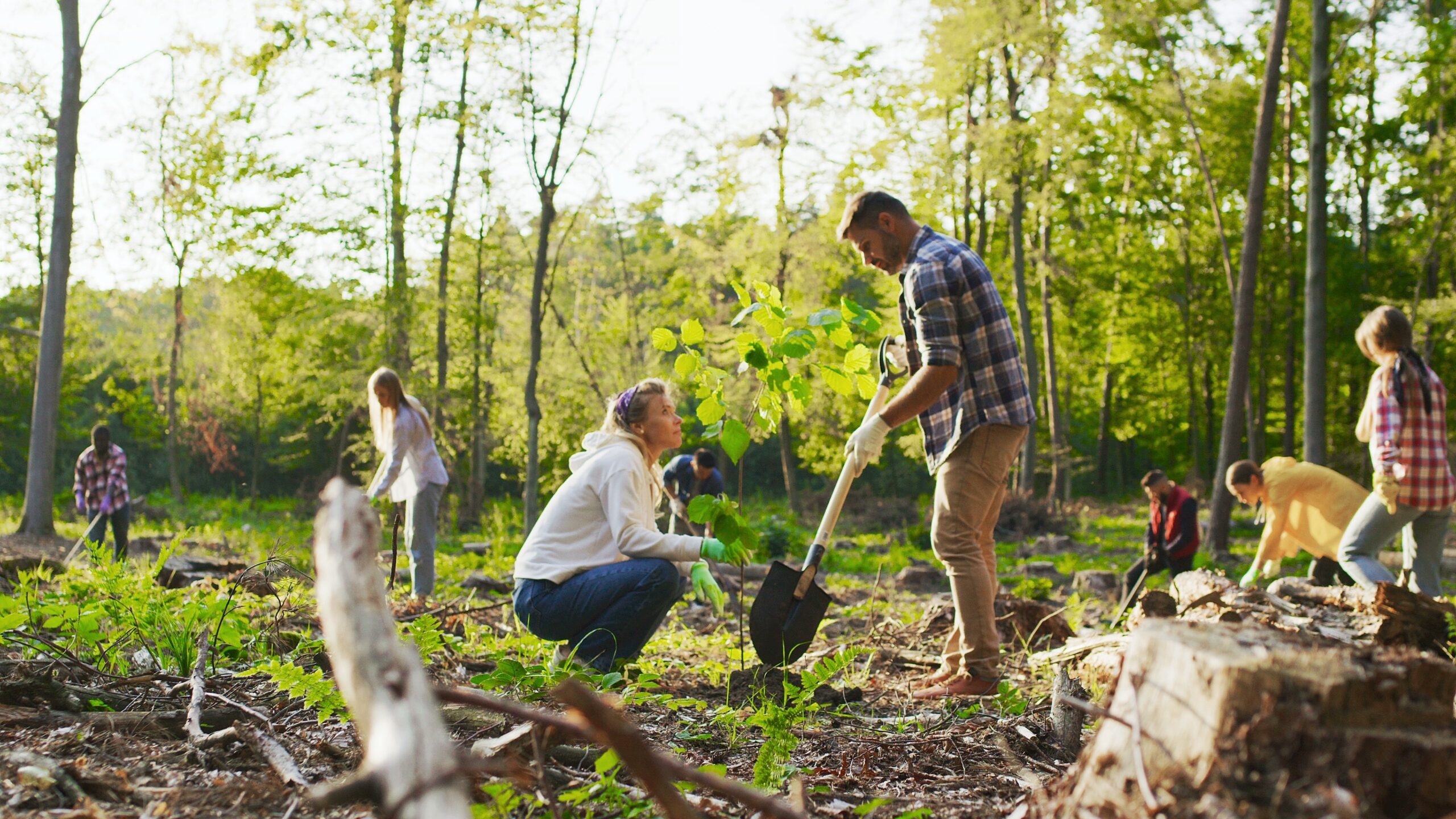 Giving Back
CSR and Sustainabilty
Support Charity
Rewards
Incentivise with Rewards
Recognition
But don't just take our word for it
"Great – easy to implement and roll out to staff and the customer service is fab."

Verified Reviewer
Capterra review
"I use this app daily, it reminds me to move. I go walking every day. I listen to the 'mind sessions' in the Mind Tracker and my 'mood' is noted every day which all helps towards building the GoVPs which are redeemable and also go towards charity earnings. Great app. Love it :)"

Verified Reviewer
Capterra review
"I have been using the Govida app for the last 3 years and highly value our company having introduced the app. I enjoy all the challenges and the extra podcasts for personal health and well-being, like the tips on Menopause. As a team, it keeps us motivated and competitive and doesn't make exercising feel like a chore, when it should be fun and enjoyable. My friends are jealous and envious that our company provides such a fantastic benefit to its employees."

Verified Reviewer
Capterra review
"The support the GoVida team provided us was excellent. This was our first time working with a wellness provider and they helped us with each step to make the initiative a great success. GoVida team listened to our needs and helped us create exciting personalized challenges that maximized engagement with our team. When the app went live, the customer support offered was great! They quickly resolved and responded to any queries our team needed answering. Engagement levels were high for our company because of the advice GoVida gave us in marketing the initiative before it went live. These engagement levels remained high throughout the challenges. Our colleagues' feedback was fantastic, and the app helped many of our team. The mindfulness suite got a lot of positive mentions during our feedback questionnaire. The app itself is easy to navigate and looks great. The biggest compliment is that we will be teaming up with GoVida again because our colleagues loved the app, which positively helped many people."

Verified Reviewer
Michael L Operations Supervisor
Want to inspire your teams' wellbeing with GoVida?
Talk to us about how we can help you get proactive, holistic and engaging with your wellbeing strategy.