Whatever your goals, we can build – and theme – a wellness challenge that your people can undertake individually, or as a team. And it doesn't have to be physical! It can be mental, educational or social too; or even a combination of the lot.
Types of Challenges
Wellbeing challenges bring colleagues together across teams, departments and locations. Choose from our library of challenges or we can build you a completely bespoke challenge experience.
Pre-set company challenges – Choose from a library of original company team wellbeing challenges
Bespoke company challenge – Lets work together to create a truly unique challenge experience oriented to your company objectives
Adventures
Take your company on an adventure and bring the whole team together. Whether its doing a virtual tour of all your company sites or bringing all your distributed teams cultural differences into the spot light, adventure challenges get everyone involved.
Education & Awareness
Build your company challenge around education and wellness. Include topics that are part of your organisation core values or goals and objectives and engage the team company wide.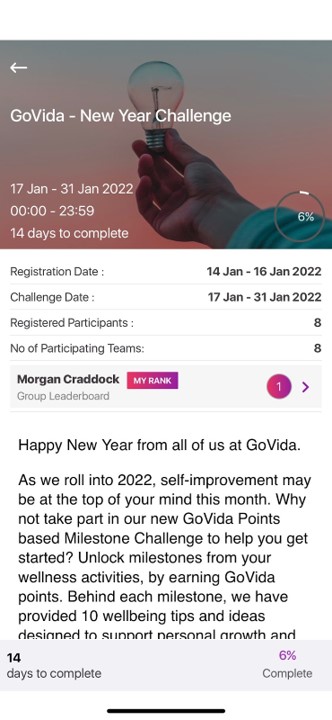 Personal Development
Personal development challenges link wellbeing and personal growth. Challenges can include brain teasers and puzzles to as well as incorporating your own learning and development.
Company Events
Embed wellbeing into your company culture and create excitement by running a challenge aligned to a company event.
Diversity & Inclusion
Create a spirit of belonging around a unifying culture. Run a challenge celebrating and increasing awareness of your team's e.g. unlocking a factfile or bio of colleagues in different regions and departments.
CSR
Drive your CSR and build a challenge around a specific good cause close to your organisation's heart.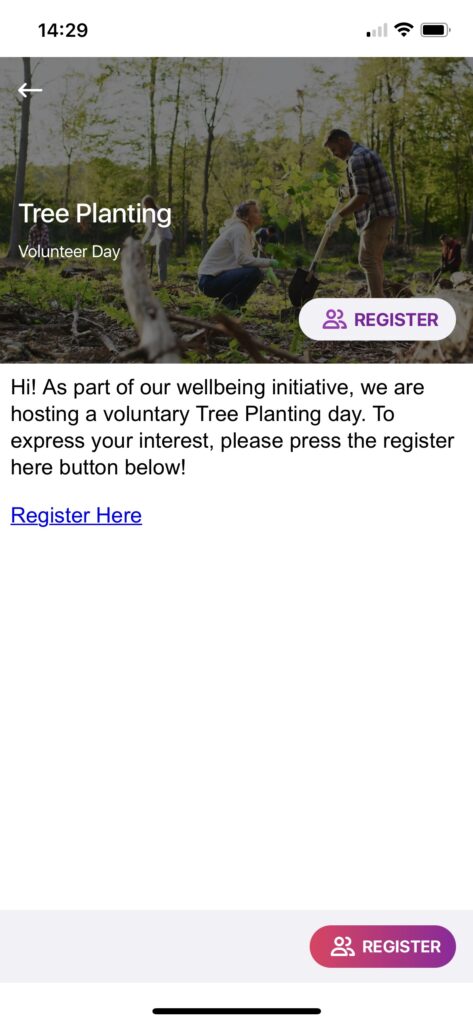 Challenge Pricing
Challenges Pricing (Pre-set)
One time program or event
Select from a library of pre set challenges
Flexible start dates and duration
Challenge Pricing (Bespoke)
One time program or event
Bespoke challenge creation with dedicated team and onboarding
Flexible start dates and duration
Want to inspire your teams' wellbeing with GoVida?
Talk to us about how we can help you get proactive, hollistic and engaging with your wellbeing strategy.