"Write to be understood. Speak to be heard. Read to Grow."

Lawrence Clark Powell
Reading can change your life. In many ways, it did that for me. I remember being somewhat underwhelmed by the world of books and literature as a teenager in high school. The hype of so-called classics seemed far fetched to me and elusive. Then my new English teacher read from Macbeth, and somehow the characters suddenly came alive – the spark that was missing ignited my awakening passion for the written word and a world beyond my West of Scotland upbringing was so much closer. I soon discovered that books could be challenging, controversial, shocking and mind blowing and that this had been happening for centuries!
As well as bringing me to a world beyond my surroundings, reading has and continues to have increasing health benefits. The more we read, the more we not only enjoy the experience but the more we develop our minds and grow.
Sleep
There is no doubt about it, reading certainly aids a restful nights sleep. Studies have found that reading reduces stress levels by around 68%. This is because a good book takes you away from the present, giving your mind a break from any issues or worries you may be having, while relaxing your muscles, slowing down you're breathing and bringing calmness.
"A reader lives a 1000 lives before he dies. The man who never reads lives only once."

George R.R. Martin
Empathy
Reading is a great way to learn from the life experiences and different perspectives of others. What the world can offer is limitless, yet it is easy to get immersed in our own struggles and forget about what else is out there. Observing and understanding an author's views and the different characters with their own stories helps us to cultivate empathy and provide a more balanced outlook to our lives.
Reduced Stress
Stress and anxiety are emotions that we all encounter and the dramatic changes to our lives, brought on during 2020, may have amplified these feelings. In many cases working environments changed with the home becoming the office, where the delineation between work and home life and with home-schooling thrown in to the mix, has meant excess stress can be a daily occurrence. Reading a book has been shown to reduce stress in a similar way to meditating and can become an achievable daily habit. Why not take just 10 minutes out of your day to read a book? You will most likely feel fresh and energised as a result. Try it!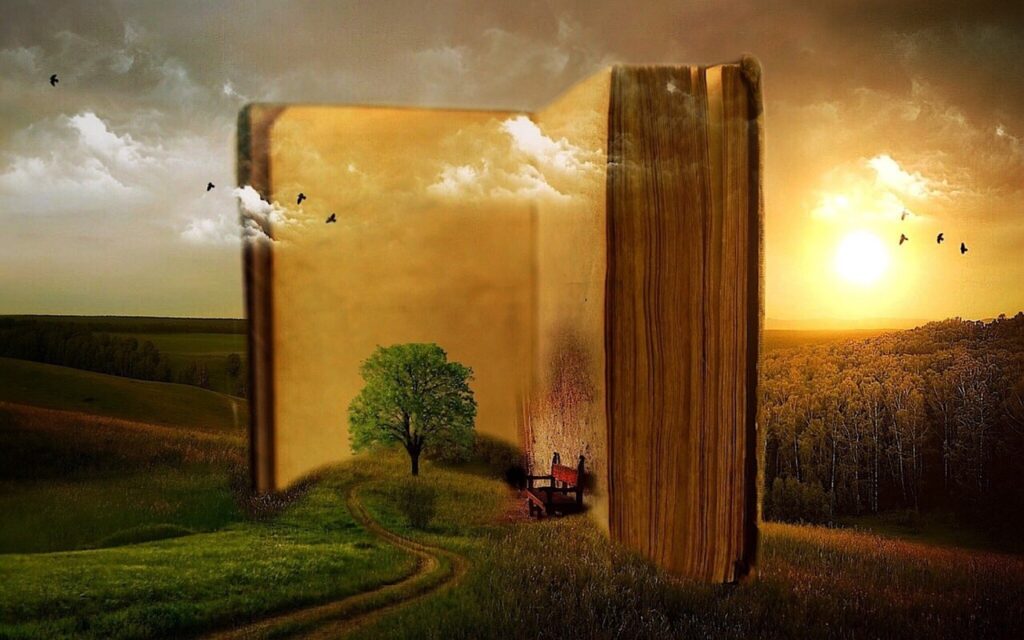 Reduced Risk of Alzheimer's Disease
We all know that physical exercise is a great way to keep your body fit, strong and healthy. Well, the brain acts like a muscle too – a very complex one that thrives from a good workout. Studies show that people who regularly read are 2.5 times less likely to develop Alzheimer's. We take reading for granted, but reading is more neurologically challenging than speaking or processing images. It requires focus and concentration and is something which habitually over time helps keep the brain fit and agile.
"If you can't read, it is going to be hard to realise dreams."

Booker T. Washington
Increased Creativity
Authors and writers are often incredibly creative people, sometimes obsessively so, but did you realise by reading regularly it can also help to get your own creative juices flowing? This is because literature can be inspiring. How many new ideas do you come up with during or after reading? The stimulation of our brains through the words of a book helps foster a similar creative neural response enabling us to see new opportunities and create bigger and brighter dreams.
"Whatever the mind can conceive and believe, the mind can achieve."

Napoleon Hill
It's Fun!
Now, the last reason I would like to encourage you to read regularly is by far the most important. It is FUN! I remember the first time I read Catcher in the Rye by J.D. Salinger. It was on an "alternative" book list that was given out at school. I was shocked at the themes, language, plot and ultimately thrilled at the same time. It opened up a new world. And that is the power of books. They transport you and take you to new places, and new people.
Related Health & Wellbeing Blogs
At GoVida we believe that everyone is unique and born with huge potential, talents and strengths. We believe that wellbeing…
Read this blog
All wellbeing blogs