Most of us know about Seasonal Affective Disorder and the impact it can have on people's moods, mental health and wellbeing during the cold, dark winter months. But did you know that summer depression is also a thing?
With lighter nights, sunnier skies, a milder climate, and holidays on the horizon, it can be confusing for people who start to feel low during the summer. Surely with all those positives at play, your mood should be on an upward trajectory?
Not necessarily. If you feel miserable during the milder months, you could be suffering from 'reverse SAD'. Affecting around 1% of the population
reverse seasonal affective disorder can lead to insomnia, anxiety, increased agitation and irritability, a drop in appetite, and weight loss. But what causes it?
While sunlight is most often associated with happy times and feelings of increased joy, too much sunlight during the summer can interrupt your circadian rhythm and throw your body clock into disarray – which helps to explain the insomnia!
Other Factors At Play
As well as over-exposure to sunlight, there are plenty of other factors that can lower your mood during the summer months.
Financial concerns can be triggered by the expense of the season – from holidays and day trips, to a reduction in some seasonal work, or quieter periods for contractors and temps. There's also the disruption to routine that can often occur during the summer months: your personal and professional schedules are impacted by time away from work, leaving you with a to-do list to catch up on, and a routine to re-establish.
The impact of disrupted working practices affects some people more than others. If you thrive on order, routine and regularity, the summer months might feel particularly challenging. And while we may think of summer as a social season at first glance, if you're heading into an office this summer, it might be even quieter than usual. Add to that the cost of living, and those after work socials that so many of us live for could start to dwindle.
After the isolation felt by many during the pandemic – particularly during the lockdowns – this can start to feel too much, and loneliness can become an issue. We'd recommend checking in with friends and family regularly, and planning a few non-work socials or activities ahead of schedule. And if everyone is jetting off to sunnier climes, take a look at any groups that might be going on where you live.
If you're working from home, you might not feel the lack of after work socialising so keenly, but even connecting with colleagues can become difficult with holidays and childcare challenges to juggle. In fact, feeling trapped in a hot flat or house can almost feel worse than being shut up during the cold winter months. If you're struggling with the thought of a summer at home and fewer colleagues to connect with than usual, make sure you're getting outside as often as possible. Making the most of the warmer weather to soak in the benefits of nature will work wonders on your mood!
On top of financial concerns and disrupted working days, you might feel a great deal of pressure to be having the 'best time ever!' Much like Christmas, summer is a time for social sharing: your newsfeeds are packed with people having fun, and if you're not enjoying yourself, it can make you feel lonely – and pretty low.
The extreme heat, long days and high pollen count can also take their toll, and if you're already struggling to sleep because of sunlight exposure, adding these factors to the mix can wreak havoc with your nightly rest.
Of course, one of the most challenging aspects of summer for a number of people is the increased focus on body image. With warmer weather, it's harder to cover up if your confidence is low. So if you have a negative body image, you might dread the summer months and the impact it has on your comfort levels. Just remember: every BODY is different, and what you see on social media is rarely an accurate representation of any person, or how they look. This is YOUR summer, and nothing is worth denying yourself a good time for.
Coping With Summertime Sadness
If you struggle with low mood over the summer months, there are few things you can try to help lift your spirits.
Exercise regularly: We know that exercise acts as a serious mood-booster, so if you're feeling low, find an activity that makes you feel good – whether that's swimming, running, yoga, weight-lifting, or heading off to a dance class. Exercising outside is usually a great way to improve mood, but if over-exposure to sunlight is bringing you down, you may want to hit the gym or exercise from home.
Stick to a schedule: If you're struggling with lack of order and routine this summer, implement your own personal (or family) schedule. Setting out what you need to do each day, and when, can help you to feel more in control and less lost at sea. Even if you don't stick to it religiously!
Keep the kids busy: Trying to work from home while the kids are running wild can feel like a recipe for disaster. If you're already worrying about how you're going to manage the juggle, start to plan some activities in advance. Fun, educational, thought-provoking games, craft projects, and tasks can buy you a whole heap of time. And when you do take time away from work to spend with them, try to switch off the emails and be fully present. It'll make your life easier when switching back to work-mode.
Practice mindfulness and meditation: Learning how to live in the moment, without dwelling on the past or worrying about the future, can help us to feel better at any time of the year. If summer time is making you feel sad for any number of reasons, practising meditation and mindfulness can really help to distract you, and reframe your thoughts.
Create a dark space: If sunlight is not your friend but darkness is in short supply, it's important to make your own shady haven. Investing in blackout blinds, or blackout curtains, will help you to sleep better during the summer months – with its long days and short nights. They're also great for darkening your room if you need a nap during the day (or a dark place to meditate in).
Keep cool: Not everyone enjoys the heat of summer; in fact for some people, hot days are downright miserable. Make sure the air conditioning in your car is working ahead of the season (it's an easy fix if not), get yourself a fan to cool you down when you're in the house, and make sure you have a summer-weight quilt (a winter-weight duvet will weigh you down and make you too hot to sleep). It's also a good idea to keep some iced lollies or bags of ice in the freezer at all times.
Wear clothes that make you feel good: Forget societal expectations and the latest trends; what makes YOU feel good? You want to be cool, comfortable and confident, so treat yourself to a few key items of clothing that will see you through the summer.
Talk to someone: Sometimes, reverse SAD can make it really difficult to carry out your usual day-to-day activities, and significantly impact your mental health. If that happens, and nothing is helping the situation, talk to your GP – or a mental health professional – about other avenues of support. There's always help available.
To find out how GoVida's wellbeing platform can support you with exercise, mindfulness and meditation – along with a sense of community – get in touch – with one of our friendly team. We'll even give you a free demo to show you what we're all about!
Related Health & Wellbeing Blogs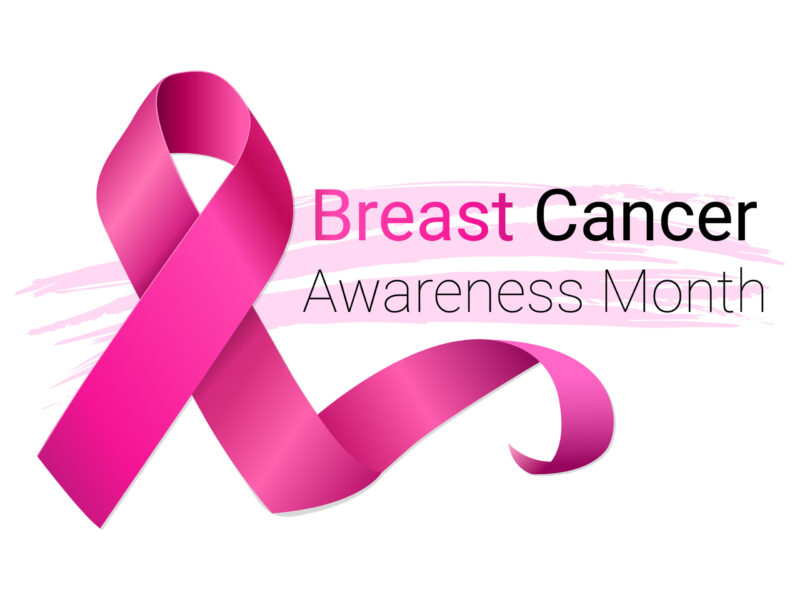 October is Breast Cancer Awareness Month. But what's that got to do with a wellbeing platform? Our mental health and…
Read this blog
All wellbeing blogs