The Brief
LCC International University is a North American style University in Lithuania with students coming from more than 50 countries. We believe that learning happens inside and outside the classrooms. Our particular focus is on building a relational caring community and an emphasis on holistic wellbeing.
What we did
When pandemic hit in March 2020 our community became scattered. Some students stayed here; others went home. We sensed a lot of fear, uncertainty, loneliness. Isolation, social distancing, remote work and classes, lockdowns have affected the mental and physical health of our students and we sensed a lot of fear, uncertainty, and loneliness. We developed a wellness project together with GoVida that was aimed at engaging students in a virtual community regardless of their location with the goal of improving mental and physical wellbeing.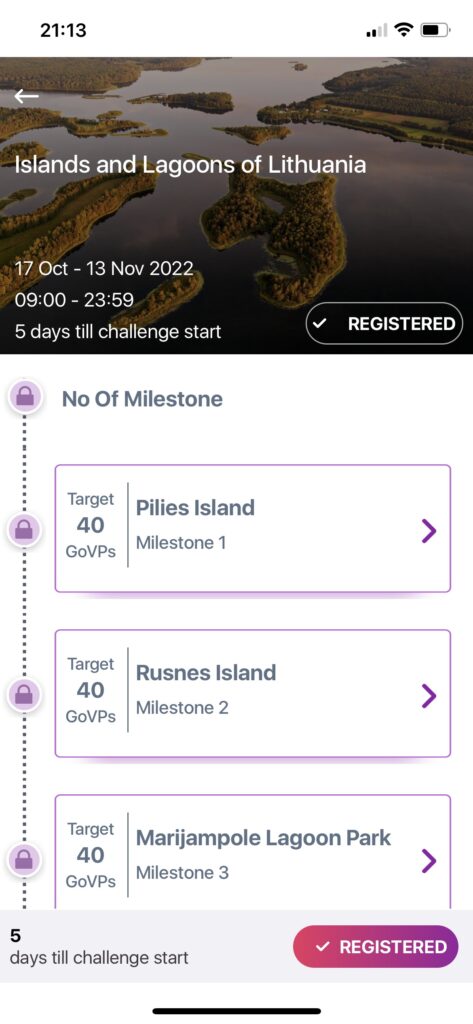 The outcomes
The initiative was well-received and saw strong participation. While at first students were motivated by rewards many adopted many healthy habits that improved their wellbeing. Out of respondents
90% reported an increase in physical activity
44% started using meditation app daily
44% notices reduction in stress levels
22% lost weight
The GoVida difference
GoVida acted as partners throughout the setup, deployment and analysis:
Easy uploading of users into the app
Great price for the product
Flexible in personalizing features
Continuous support and prompt feedback
"One of the main reasons that I participated is because I felt motivated to get enough points for rewards. Me and my sister wanted to get lcc swag to my family and for example, I managed to get a thermos for my older sister. It was nice that my efforts paid off and my physical activity improved. I developed new habits like assigned times of the day where I would walk outside with a friend or alone. Also, due to this challenge, I started to be more aware of my daily steps ensuring that I had enough movement even though I have a busy day. I even got a watch that marks my steps after that challenge. It was a great experience!"

Verified Reviewer
Katherine Handal (Honduras)
"When I left Lithuania and arrived home, I felt very isolated and when the Student Life office offered to join GoVida I signed up because I wanted to participate in something with other students. It was fun to see the leaderboard, very motivating. The app was easy to use, and I also discovered it had meditations. I first started listening to them to get points, but later it became a regular practice, and I even got a Mindfulness certificate. I never had an app for steps tracking but now I regularly check how active I have been during the day. If another challenge is organized, I would recommend my friends to sign up. "

Verified Reviewer
Dimitri Prichoryn (Ukraine)
Want to inspire your teams' wellbeing with GoVida?
Talk to us about how we can help you get proactive, holistic and engaging with your wellbeing strategy.