1. Check that GoVida is connected to Googlefit.
Here is how to do that:
Download and install Google Fit from Playstore.
Set up Google Fit account from email (this does not have to be GoVida email account)
Accept Google Fit terms & conditions
Return to GoVida app and tick box to link Google Fit to GoVida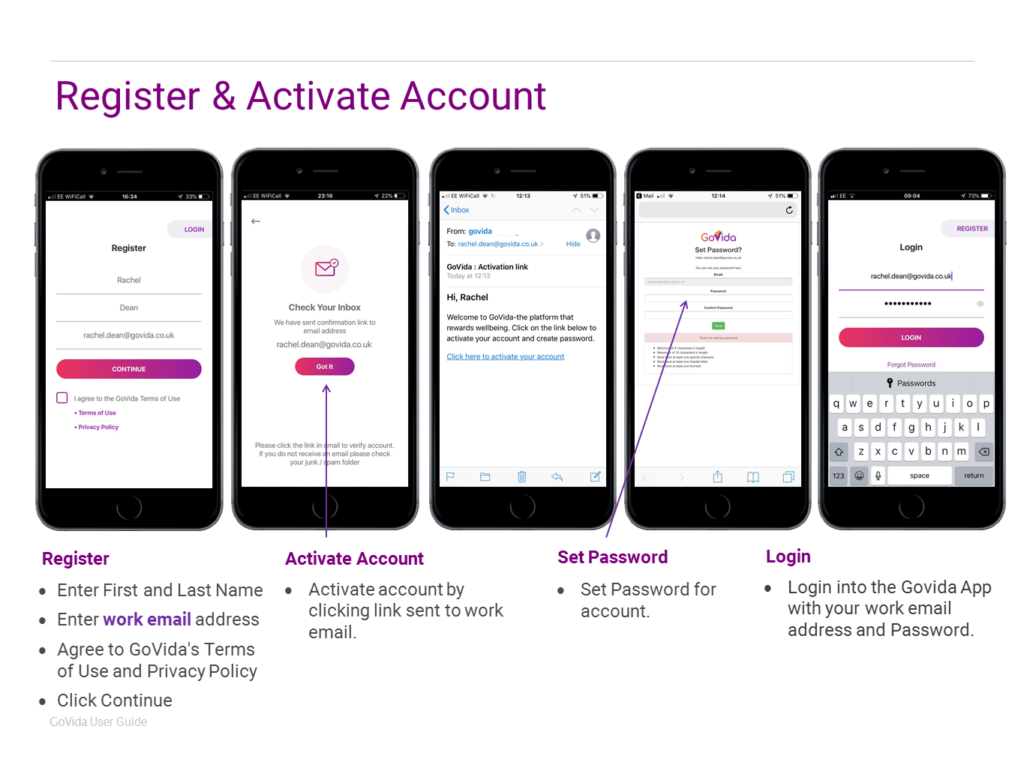 2. Next, we need to connect Samsung Health to Google Fit.
Here's how we do this:
It isn't possible to install Google Fit on Samsung Galaxy smartwatch, but with an app called "Health Sync," you can use Samsung Health for fitness tracking and sync all your data over to Google Fit. Download Health Sync here: https://play.google.com/store/apps/details?id=nl.appyhapps.healthsync&hl=en_GB&gl=US
Open the Health Sync app and press "OK" to "First Usage Actions" and "Sync Direction"
Select "Samsung Health" as the base sync source.
Then, select "Google Fit" as the sync destination, and tap "OK."